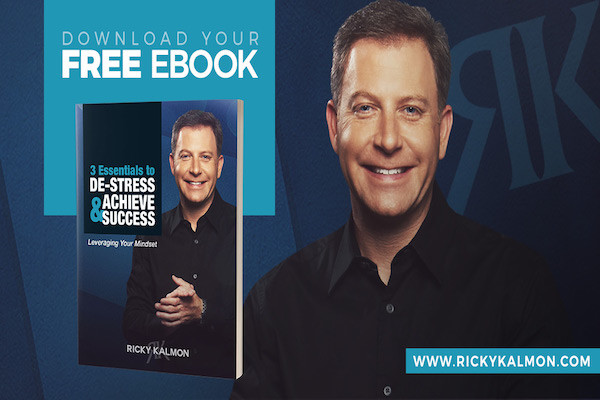 Download Your Free EBOOK to De-Stress and Achieve Success!
Are you looking to reduce stress?
Hello! I am Ricky Kalmon. As a motivational speaker, hypnotist, mindset expert, and TV personality for 25 years, I have been revealing how powerful the subconscious mind truly is in our lives. You can check out my videos and bio after you download my free reduce stress ebook. But let's get right to the point and talk about why you are on this page.
I am offering you this Absolutely Free Ebook to reveal
3 Essentials to De-Stress & Achieve Success
– Growing Your Personal and Professional Life
Start now by downloading you free ebook.
Click this link below…
Comments are closed.