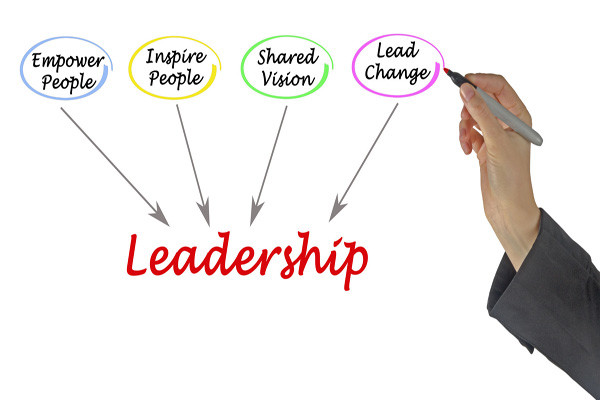 Lead with Self-Confidence and Engage Your Employees.
Self-Cofindence Tips by Motivational Speaker Ricky Kalmon
As a motivational speaker, I am asked to share techniques that offer take-home value to my audiences. One of my favorite lines in my motivational keynote program at corporate events is, "Confidence is Belief's Partner!" Confidence cannot be achieved without belief. If you fail to have faith in yourself and do not believe that you are capable of success, you already have three strikes against you. However, if you remove doubt and replace it with belief, you'll be confident enough to step up to the plate. You'll feel the change in your outlook and achieve noticeable results from your actions.
Do you control confidence or does it control you?
"Whether you think you can or think you can't—you are right." ~Henry Ford
Remove your mind from any distractions and read these three (3) simple, but powerful, elements to enhance your leadership and employee engagement.
1. Lead and Speak with Confidence
Being confident in your leadership skills enables you to express your beliefs, strategies, and goals in a clear and concise manner. Effective communication skills enhance cooperation and eliminate misunderstandings, which reinforces your relationship with employees and enables you to express yourself with the confidence that will earn the support of your team members.
2. Encourage Your Team to Speak with Confidence
Your team is a valuable source of ideas and feedback. Leaders who encourage employee engagement at all levels benefit from increased productivity, morale, and job satisfaction. Team members gain confidence when they are valued for their experience and input, resulting in a positive, cooperative workplace environment and employee retention.
3. Teach Yourself and Others the Value of Transformation and Awareness of Mindset
Change is necessary for success. A positive mindset and attitude are the foundation of smooth transformations and growth. Engage yourself and your team by actively creating awareness of your mindsets in order to eliminate self-doubt and increase motivation and accountability toward the outcomes you desire.
"It's not who you are that holds you back, it's who you think you're not." ~Author Unknown
You are the owners of your thoughts. Take control and envision who you are and want to be! The only one who truly controls your future is you! Hold yourself accountable to your personal and professional life and success, and create action and awareness that delivers the results you desire. Visit my online store for self-help audio programs that will empower your subconscious mind to boost confidence, enhance leadership skills, and engage your team at unprecedented levels. You have the ability, but first you must have the belief.
My corporate motivational keynote program offers executives and employees at all levels a way to bring out the best in themselves. If you are planning a corporate event, sales conference, or meeting, my programs can be customized to fit your audience and overall theme. They are developed to take you and your team to the next level of success. In addition, check out my comedy show for corporate entertainment.
Comments are closed.