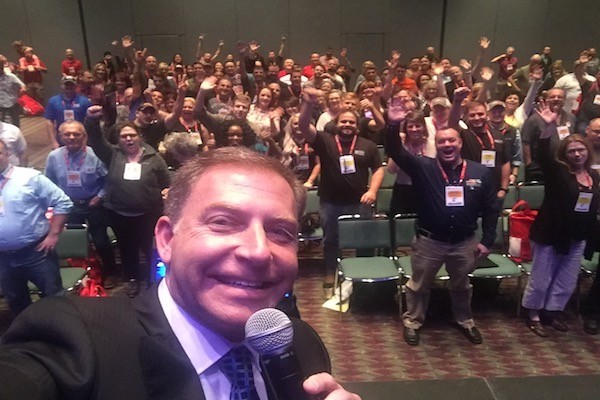 Corporate Entertainment that Delivers Results and Best Reviews!
Are you looking for ideas for corporate event entertainment?  Don't settled for the same type of corporate event entertainment year after year. Hire corporate entertainment that is top rated, best reviews and is politically correct. Hire corporate entertainment for Conventions, Sales Meetings, Holiday Parties, Award Banquets, Conferences and Corporate Incentive Trips. If you are looking for variety entertainment that will exceed your expectations, then contact our office today to discuss a program that best fits your audience and corporate event.  For more information, click on this  Corporate Entertainment page for ideas.
Corporate entertainment describes private events held by corporations or businesses for their staff, clients or stakeholders. These events can be for large audiences such as conventions, meetings, incentive trips and conferences. It is also commonly used to mean corporate hospitality, the process of entertaining guests at corporate events or gatherings. Corporate Entertainment can offer key elements of team building and interactive participation. Corporate Entertainment should be politically correct, fun and leave a lasting memorable impression. When hiring or booking a corporate entertainer, ask for testimonials and someone who specializes in corporate entertainment.
If you are looking for a corporate entertainer for your next corporate event, conference convention, or special event, look no further than Ricky Kalmon, the highest reviewed corporate entertainer and hypnotist in the business. Instead of the same old comedian telling the same old jokes, you can book one of the highest rated corporate entertainers available. Ricky Kalmon has established his reputation over the years as being one of the best in corporate entertainment for corporate events in the United States and around the world. As a celebrity hypnotist, Ricky Kalmon has earned the accolades of corporations and event organizers from all over the country and the globe. His unique style, audience-friendly approach, and hypnotic ability will have your employees laughing and really enjoying themselves from the moment Ricky hits the stage. Corporate entertainer Ricky Kalmon will exceed your expectations on every level.
Comments are closed.