Kati Morton – YouTube Personality and Author of the book, Are u ok?:  A Guide to Caring for Your Mental Health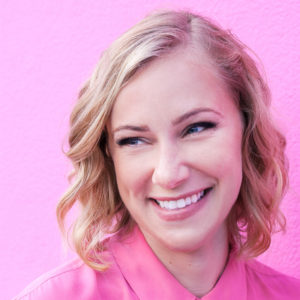 Kati Morton holds a Master's in Clinical Psychology from Pepperdine University and is a licensed marriage and family therapist. In addition, she is a certified dialectical and behavior therapist, and a grief counselor. She is a member of The California Association of Marriage and Family Therapists.
Kati is well known for her YouTube channel which now has over 700 thousand subscribers, over 50 million views, and has grown over 150% in the last year. In addition to her YouTube channel and strong presence on social media, she has appeared on the HLN/CNN television show "Dr. Drew On Call" and showcased in Europe's highest circulated magazine, Glamour UK.
Kati's passion is to increase awareness about mental health. Her online community has expanded to all major internet platforms, allowing her to answer mental health questions from her followers around the world. She hopes by doing this, the global community can push for better services worldwide and remove the stigma associated with getting help.
Comments are closed.