Alton Fitzgerald White – Actor, Singer, Speaker & Author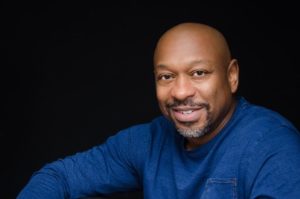 Alton Fitzgerald White is known for his record-breaking 4,308 performances as King Mufasa in Disney's The Lion King on Broadway, Alton has added Author and in-demand Keynote Speaker to his growing list of titles.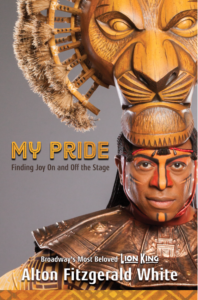 His book, My Pride: Mastering The Challenge Of Daily Performance, an inspirational biography filled with secrets to fulfillment and joy in work and life was recently published by Disney Editions.
Other Broadway starring roles include Mister in The Color Purple, Coalhouse Walker Jr. in Ragtime, Ken in Smokey Joe's Cafe, John in Miss Saigon and The Hawker in The Who's Tommy. He made his West End debut as Ken in Smokey Joe's Cafe in London. Alton has performed concert dates all over the world, including music from his best-selling CD, Disney My Way!, full of re-imagined Disney on Broadway classics. Alton has also had Guest Star roles on the hit TV series Law and Order, Bull, The Blacklist, The Good Fight, Code Black, Elementary, and Mindhunter. He has featured roles in four upcoming films including the highly anticipated The Goldfinch, as a social worker opposite Oscar Winner Nicole Kidman. Alton's popular TEDx Talk can also be found on YouTube. In this podcast episode, Alton shares his insight to mindset and mindfulness. For more information and to order his book: www.altonfitzgeraldwhite.com
Comments are closed.