Mindset Motivational Keynote Speaker
Are you looking for a YPO Motivational Speaker that Delievers?
Ricky Kalmon offers Customized Educational Motivational Programs for YPO, WPO, EO and GLOBAL ONE.
Having the right mindset can be the key element that allows an individual or culture of team to leverage their own success.  If you are planning a YPO, WPO, EO and GLOBAL ONE educational event, Ricky Kalmon will exceed your expectations on every level. Your audience will be privy to a coaching session that is customized for your event and group. He will teach your audience the secrets of empowering their subconscious mind.  Ricky Kalmon delivers programs that will change the way you live, work, and think. His motto, "Change the way you think, and you can change your world™," truly reflects the content of his motivational empowerment program. It's an experience that has benefited college and professional sports teams, Fortune 500 companies, and audiences worldwide. By unlocking the power within, he reveals how the subconscious mind can be the greatest tool in reducing stress, increasing productivity, and creating success!
Mindset motivational keynote is about creating change and reinforcement of direction.  It's learning how to use your greatest asset, your subconscious mind, to bring about the thoughts and direction needed to stay on track. All too often doubt, stress or preconceived outcomes get stuck in our head like magnets. Most people know this can sabotage our success before we even begin to do something. Having the right mindset can be the key element that allows an individual or culture of team to leverage their own success. Kalmon's Mindset Magnet™ program is about repelling doubt and attracting the positive thoughts to enhance attitude, productivity, confidence and goals.
"Our Opening Session with Ricky Kalmon was the highlight of our convention. Our members learned and laughed all at the same time. Ricky Kalmon 'raised the bar' for all of our future keynote speakers!"
William G. Boatman, Past President – Georgia Association of REALTORS®
Transform your next YPO event with a Mindset Motivational Keynote that offers real take-home value…
Reduce stress and tension to perform at their fullest potential!
Unlock Your the Power Within™!
Create a positive attitude, happiness, and the ability to overcome challenges!
Awaken and inspire their subconscious mind to affirm and tend to their goals, desires, and passions!
Enhance a culture of personal and professional accountability!
Stop sabotaging your goals! Create thoughts that accelerate success!
Transform internal beliefs and doubts into positive motivators!
Adopt the mindset of a solution provider!
Develop the self-confidence to succeed, even under pressure!
Call or email our office today to discuss a program that best fits your next YPO event.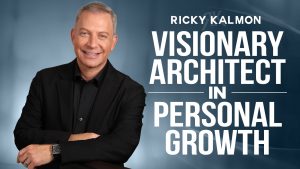 Mindset Motivational Speaker Promo
Ricky Kalmon Keynote Options