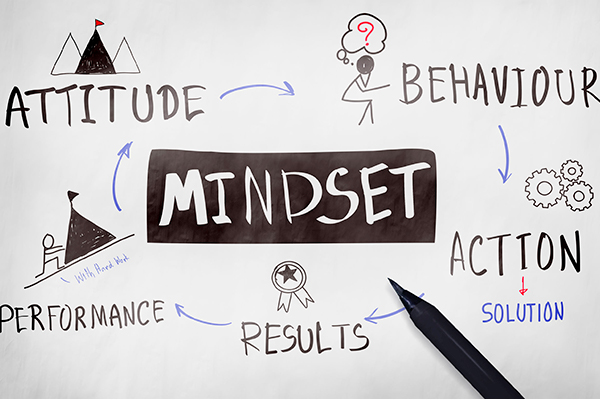 What Happens Next and New Opportunities Offer Growth!  – Linda Bernardi and Ricky Kalmon
Linda Bernardi: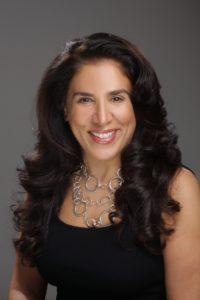 Two weeks ago, I had the absolute pleasure to be a guest on Ricky Kalmon's podcast, Amplify Your Mindset. Our discussion centered around 'influence' in leadership and mindsets. Leaders can lead with position and power, but how do you achieve the 'influence-factor' and how can leaders lead, while at the same time influencing mindsets and cultures? Our discussion took us down many interesting paths and to intriguing discussion points, and I would like to thank Ricky for an illuminating discussion.
Mindsets are fascinating. We as human beings form and firm up our mindsets (sometimes fixed mindsets) which become very difficult to change. This pandemic has brought about massive, immediate, and game-changing challenges for leaders who have to be visible and lead productively, when all the work parameters have changed and may remain as such for months to come. Leaders who used to thrive on in-person, all-hands meetings now have to reach, be heard by, inspire, and influence thousands in their workforce, a workforce that is working remotely. While Zoom and other platforms allow virtual connection, leaders have to continue building thriving cultures remotely and virtually. Leadership and influence (and inspiration) are very different things. You can have the power and title of a leader, but to positively influence, drive, and inspire teams is another. The greatest opportunities virtual has given us are a leveling of layers of management, a reach, and a personal connection that was seriously lacking before. This is a great time to evolve (change mindsets) and be open to new ways to collaborate with, inspire, and build thriving cultures.  https://www.lindabernardi.com/about/
Ricky Kalmon: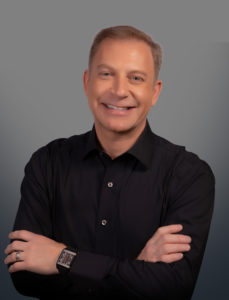 After having an amazing discussion with Linda Bernardi, we both agreed our platforms have so much synergy. We both see a shift in the way leadership is investing in their teams and themselves.
Mindset and Mindfulness are not just casual thoughts these days.  They have become the norm in this new environment of corporate cultures. Great leadership knows the importance of investing in their teams to create an optimistic vision, adapt to change, and inspire growth. Our platforms provide leadership with the opportunity to help their team maintain focus and manage stress, while showing them how to use their greatest asset, their mindset, to enhance success in anything they do. It's not only important to offer Mindset training programs to all levels of an organization, but it is just as important to offer high-level coaching to the executive team.  In the last week, I have had closed-door discussions with C-Suite executives. While they are the leaders, motivators, and visionaries of an organization, they are also not immune to stress, doubt, and preconceived, but still unknown, outcomes.  Great leadership also knows they, too, need to implement executive coaching programs to help them navigate these ever-changing rivers.
Mindset programs not only help everyone in an organization navigate changes, but they are also extremely effective when teams are working remotely. These programs assure employees that they have the support of leadership and are being provided with the resources to effectively perform their duties with confidence. Virtual programs are the key to employee engagement, enhance accountability, and a reinforcement platform to guide an organization to thrive. When implemented on an individual basis, they give employees the tools to boost performance and overcome challenges. When mindset programs are encouraged and integrated throughout an entire organization, they strengthen cooperation and collaboration, and even though some things have changed, organizations are all capable of navigating the changes together.
Here is link to Linda Bernardi's episode on Amplify Your Mindset with Ricky Kalmon:  Amplify Your Mindset Podcast
About Ricky Kalmon –
RICKY KALMON is a Mindset Expert, Motivational Speaker, and Celebrity Hypnotist that delivers high-energy and motivational keynote programs. His programs are inspirational and offer compelling, applicable tools anyone can use in personal and professional development. Kalmon reveals how our mindset can be the greatest tool in achieving new heights, reducing stress, and increasing productivity and potential.
Ricky Kalmon's mindset message and techniques will change the way you live, work, and think. His motivational programs are inspirational and offer compelling, applicable tools anyone can use for personal and professional development. Kalmon works with Fortune 500 companies' sales teams, leaders, and executives, teaching them how to "Unlock the Power Within"℠.
Kalmon will show you and your team how to enhance your mindset to eliminate doubt and ignite your positive intentions. Ricky's clients include LexisNexis, AT&T, Microsoft, BASF, Dell, Philips Healthcare, Boeing, and Disney, USC Football Team, Cincinnati Bengals, Arizona Diamondbacks, Anaheim Angels, St. Louis Cardinals, and the New York Yankees, just to name a few. His TV credits include, ESPN, Hallmark Channel, Fox, FX, TV Guide, and HLN/CNN.
Ricky can be heard weekly on his podcast Amplify Your Mindset Each episode of Amplify Your Mindset features business leaders, motivators, and incredible individuals that share how mindset has contributed to their success.  Ricky is fascinated how mindset has helped successful people overcome challenges, make transitions, remove doubt and fear as well as push themselves to exceed their own expectation. People use words like gratitude, happiness, success, and appreciation in everyday life, but do we really stop and put meaning behind these words?  Ricky's podcast guests share experiences and provide inspirational testimonials on the power of a positive mindset. Available on iTunes, GooglePlay, Spotify, and iHeartRadio.
Benefits of Ricky Kalmon's programs include:
Stress Reduction / Mindfulness
Overcoming Challenges / Adapting to Change
Accountability and Potential
Confidence / Attitude and Belief
Purpose and Prosperity
Book Ricky Kalmon to speak to your organization or team, contact william@rickykalmon.com or call 770-44-8820
Sign up for Ricky's free motivational: https://rickykalmon.com/signup/
Comments are closed.