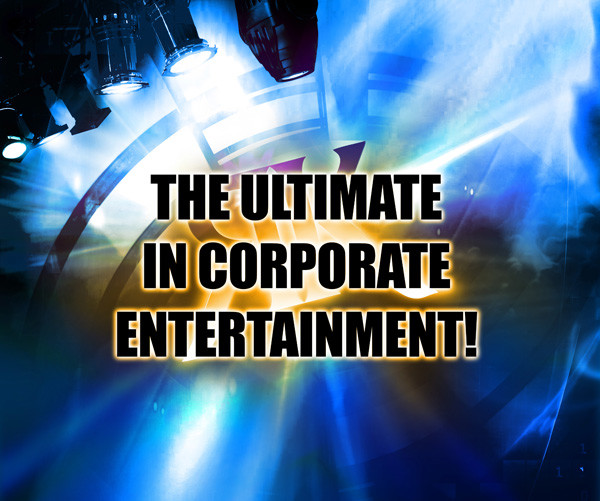 How do you find a funny corporate entertainer whose content is clean?
Hire a corporate entertainer that guarantees to deliever high energry and clean corporate entertainment!
William Sax – Corporate Event Producer
Whether you are planning a corporate event, sales meeting, conference, or convention, the right corporate entertainer will not only set the tone and break the ice, but will also motivate your sales team.
Ricky Kalmon, the most requested stage hypnotist in the country, offers both clean corporate entertainment and high-level motivation. His comedy hypnosis show will exceed your expectations, while his motivational keynote program will offer take-home value to your team. When it comes to personal and professional empowerment, Ricky Kalmon's programs reduce stress and create success! Kalmon customizes every program to the needs and interest of each client's event. Are you tired of the same recycled message? Are you looking for a corporate entertainer with a clean, tasteful show who fits in well with your group?
Here are the top 8 qualities sought when hiring a corporate entertainer, corporate entertainers, and/or corporate event entertainment for sales meetings, conventions, special events and incentive trips.
Clean and politically correct
Interactive audience participation
Motivational
Appealing to all audiences and demographics
Customize to fit the theme of the event
Take-home value
Personal and professional empowerment
Ice-melting and barrier-dissolving
How do you hire an entertainer or motivational speaker who has experience and specializes in corporate events, meetings, conferences and incentive trips? Ask for testimonials and references. Speak to their past clients. Look at their experience as a corporate entertainer. Offer your group or clients the ultimate in audience participation in corporate entertainment. Stage Hypnotist and Motivational Speaker Ricky Kalmon offers customized programs for corporate entertainment and motivational keynotes. Call our office to today 770-442-8820.
Comments are closed.