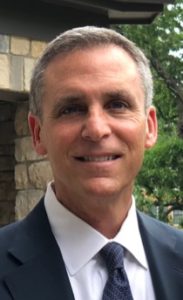 Joe Koenig – President of World Wide Technology – The Power of Mental Fortitude!
Joe started at World Wide Technology in 1993 with roughly 15 employees and $8M in. In 2018 they did $11.3B in sales and have roughly 6,000 employees. As President, he directs and manages all sales, marketing, business operations and professional services. He is responsible for managing relationships with key business partners and customers while setting the overall strategy of the business. In this episode Joe shares his fight with cancer and how mental fortitude is the best ammunition.
Also, Joe currently serves as the Board Chair of Boys Hope Girls Hope. Joe also support the American Cancer Society / CEOs against Cancer and sits on the Siteman Cancer Foundation Committee, as well as a number of other charities such as the United Way, ALS, Ronald McDonald House, St. Jude and others.
For more information on The Foundation for Barnes-Jewish Hospital, please visit: https://www.foundationbarnesjewish.org