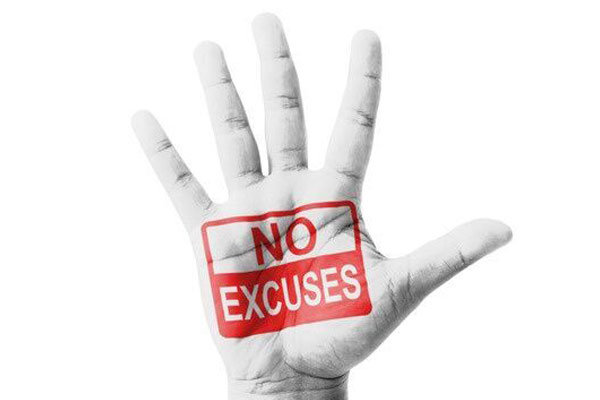 How to succeed in business, overcome challenges, and create success in your life.
Accountability Tips by Motivational Speaker Ricky Kalmon
The key is to hold ourselves accountable. That sounds like a tall order, doesn't it? We would all like success in our lives. It starts with not allowing suggestions, environment, society, or any other external influence to determine our reality.
As a motivational speaker for corporate events, sales conferences, and conventions, I'm asked all too often how people can succeed in everything they do. How does one empower themselves personally and professionally? Perhaps, the greatest knowledge one can gain is knowing his or her true self. All too often, we let our true selves become dormant while we're busily tending to work and other responsibilities.
Take a step back and reacquaint yourself with the person you are today. Learn how you've changed through the years, and then you will have the ability to make the changes you need to make to be true to yourself for years to come.
"You can live a lifetime and, at the end of it, know more about other people than you know about yourself." — Beryl Markham
We must first learn to become more aware of ourselves. To be "ACCOUNTABLE," we must STOP and PAY ATTENTION! We need to STOP and objectively watch ourselves in action.
Health / Wellness
Wealth
Happiness
Fitness
Career
Goals
We live most of our lives by habit. These habits can be good or bad. They also can keep us stuck in patterns that limit our experience of life. Once we detect a pattern we were previously unconscious of, we can choose differently, if we want. With awareness, comes choice, and with choice, we gain freedom. Self-discovery never ends! Whether you love him or hate him, look at Donald Trump—bold, arrogant, confident, successful, demanding, pompous, and sometimes charismatic. Regardless of your personal opinion, I believe he carries one trait common to his success and fame that we can all agree on—he is true to himself when it comes to his self-belief. He is authentic! Are you?
"To be authentic is literally to be your own author …, to discover your own native energies and desires, and then to find your own way of acting on them." — Warren G. Bennis
"Self-knowledge is the great power by which we comprehend and control our lives." — Vernon Howard
Life is a growth process. Don't get stuck spinning your wheels around who you were yesterday. Take the time to find out and acknowledge who you've become and let that knowledge guide you. Make it a habit to do this on a regular basis. Personal and professional growth requires ongoing effort and reinforcement. The greatest investments you will ever make are investing in yourself and holding yourself accountable.
My corporate keynote program offers executives and employees at all levels a way to bring out the best in themselves. If you are planning a corporate event, sales conference, or meeting, my programs can be customized to fit your audience and overall theme. They are developed to take you and your team to the next level of success.
For more information on my corporate entertainment and motivational programs at www.rickykalmon.com.
Comments are closed.