Sales Growth Mindset Minute
Stress, uncertainty, doubt, frustration, comfort with the status quo, and even pressure of expectations can sometimes cloud our mindset. Our mindset also directs confidence, belief, and optimistic vision. Yes, mindset is key to everything we do. It can be our worst enemy or our BEST friend. Choose to leverage your mindset daily to accelerate your personal and professional success. To do this you need to look at things from a different point of view to reinforce your skillset and growth.
Featured Video – Consciously Control Your Mindset!
Regardless of who you are, mindset counts and plays a profound role in how effective you are at pursuing your goals and enhancing your success. Every day can hold uncertainty, yet reinforcement, repetition, and self-discipline allow you to access what is important and how to further your success. Leverage your mindset with this featured video. New videos are released every two weeks. You can also see more content and videos on my mobile app. Download my app.
Control What You Can
Released 4/29/22
Never Assume
Scheduled 5/13/22
Staying the Course
Scheduled 5/29/22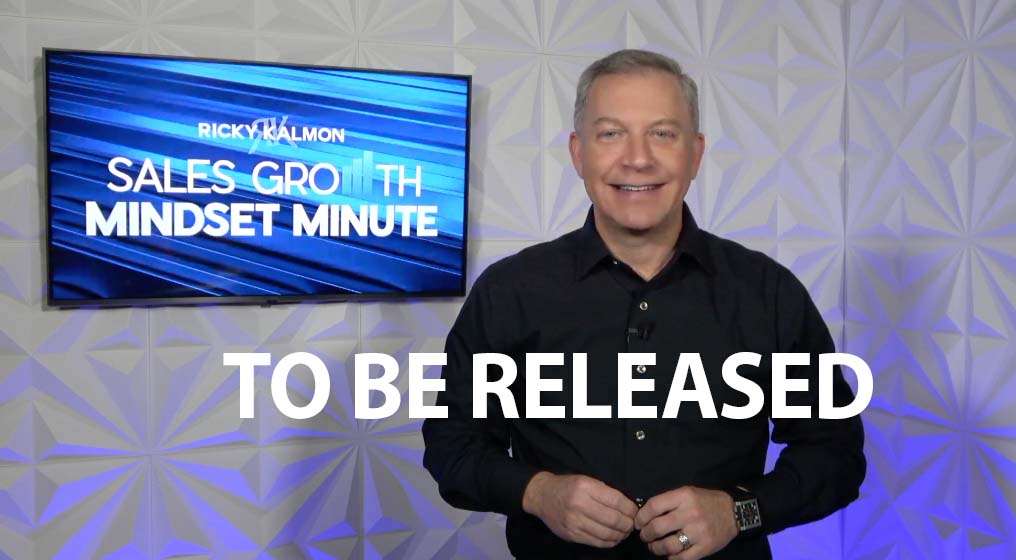 For more information on a customized program for your team or organization, contact William Sax: william@rickykalmon.com