Vistage Mindset Programs
Adapt to Change, Reduce Stress, and Leverage Your Mindset—with Ricky Kalmon's Vistage programs.
Executives and Leaders are not immune to stress, uncertain challenges or the need to increase focus and concentration.  Ricky Kalmon's exclusive Vistage Programs are designed to make better leaders!
Great leaders know the importance of investing in themselves. Regardless of who you are, mindset counts and plays a profound role in how effective leaders are at pursuing their goals and enhancing their success.  Ricky Kalmon's programs promote an accountable factor of daily reinforcement of positive intentions. Every day can hold uncertainty, yet reinforcement, repetition and self-discipline allows an individual to access what is important and how to further their success.
Benefits from Ricky Kalmon's Programs
Stress Reduction / Mindfulness
Overcoming Challenges / Adapting to Change
Accountability and Potential
Confidence / Attitude and Belief
Purpose and Prosperity
Ricky Kalmon's Leverage Your Mindset – Vistage Program with Purpose:
This exclusive program for Vistage members offers a unique leadership workshop that is designed to awaken and inspire your mindset to affirm and attend to your goals, direction, and purpose.  Leveraging Your Mindset is about creating change. It's learning how to use your greatest asset, your mindset, to bring about the changes you want in your life. Become a better leader and version of yourself.  Reducing stress and relieving tension in your mind and body promotes momentum to Leveraging Your Mindset.  You have the ability; you have the desire.  Now, you'll know how to get them to work for you!
Investing in Yourselves and Taking Action!
Where are you now and where do you want to be!
How can you turn your best of intentions into your greatest accomplishments?
Overcoming Limiting Beliefs!
Inspiring self-awareness!
Being a better leader!
Being a better version of yourself!
Being more confident!
Reduce, Cope, and Manage Stress!
Adding more value to your organization and inspiring others to be better versions of themselves.
Take-away elements for developing…
new skills and capabilities!
work-life balance!
ways to overcome challenges and to adapt to change!
ongoing awareness of personal and professional growth!
gratitude, growth, and leadership with a purpose!
ways to be less stress and more productive!
—
Ricky Kalmon is a Mindset Expert. He works with Fortune 500 companies' sales teams, leaders, and executives, as well as athletes and major sports teams, teaching them how to leverage their mindset. All too often, we invest in so many things in our lives, but we forget to invest a bit of time in ourselves so we can leverage our mindset in the right direction. Just like the apps on our phones need to be updated to work more effectively and efficiently, so does our own internal mindset software. As an international speaker, motivator, and success expert, Ricky is a Visionary Architect in Personal Growth who will take you and your organization to the next level of success.
For more additional information and to set up a customized program today,
Keynote Highlights
Powerful stress reduction techniques that improve productivity, job satisfaction, and retention.
Create a culture that rewards contributions, invites feedback, and values participation.
Improve communication and working relationships at all levels.
Boost self-esteem and confidence to empower employees.
Create a climate that fosters positive relationships and attitudes.
Overcome Limiting Beliefs and Amplify Your Life!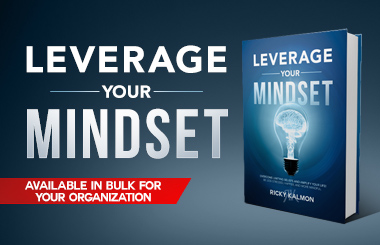 Motivational Speaker Promo
Ricky Kalmon's Podcast Amplify Your Mindset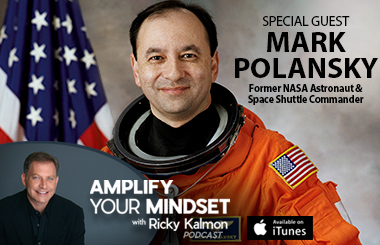 Guest Appearances on Dr. Drew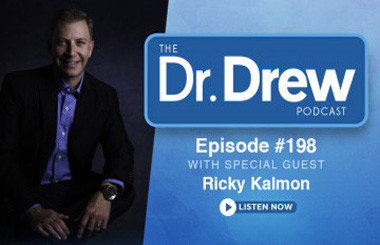 Additional Programs
What people are saying about Ricky Kalmon
"Finding the perfect guest speaker/entertainer for our incentive program was keeping me awake at night. Booking Ricky Kalmon was an amazing success, Ricky inspired, entertained and fit our program perfectly. Thanks for making such a huge impact during our program!"
"Ricky Kalmon made our event a huge success."
"A terrific experience for my team and very motivational. We had Ricky back for a repeat performance the next year!"
"Ricky's performance was both a great testament of the strength and will of the mind and a great corporate bonding event."
"Awesome show! Ricky Kalmon truly brought our group closer together."
"He turned a room full of strangers into a room full of friends."
"I wanted a performance that the audience would remember for the rest of their lives. Ricky Kalmon delivered with a grand slam homerun!"
"We were thoroughly entertained and enjoyed the show especially since it involved our group."
"Fascinating, Compelling and Entertaining"
"Ricky Kalmon kept the audience on the edge of their seat. His show is funny and entertaining!"
"You not only hypnotized the 'volunteers' who went onstage, but you also mesmerized the entire audience!"