Mindset Motivational Keynote Speaker
Ricky Kalmon ~ Visionary Architect in Personal Growth
Ricky Kalmon's mindset message and techniques will change the way you live, work, and think. Kalmon works with Fortune 500 companies' sales teams, leaders, executives, and sports teams, teaching them how to reinforce their thoughts and beliefs to enhance their results. By creating awareness of your thoughts, Kalmon reveals how to enhance your mindset to eliminate doubt and ignite your positive intentions. Through his programs, thousands have changed their world by changing the way they think.
Ricky Kalmon is a Mindset Expert, Motivational Speaker, and Celebrity Hypnotist who delivers high-energy and motivational keynote programs. His programs are inspirational and offer compelling, applicable tools anyone can use in personal and professional development. Kalmon reveals how our mindset can be the greatest tool in achieving new heights, reducing stress, and increasing productivity and potential.
Benefits of Ricky Kalmon's programs include:
Stress Reduction / Mindfulness
Overcoming Challenges / Adapting to Change
Increasing Accountability and Potential
Reinforcing Confidence / Attitude and Belief
Igniting Purpose and Prosperity
An international speaker, motivator, and success expert, Ricky's programs have benefitted college and pro sports teams, including the USC Football Team, Cincinnati Bengals, Arizona Diamondbacks, Anaheim Angels, St. Louis Cardinals, and the New York Yankees.
TV credits include: ESPN, Hallmark Channel, Fox, FX, TV Guide, and HLN/CNN.
Kalmon offers motivational keynotes, onsite seminars, coaching, and long-term support to all levels of an organization to create a culture of accountability that enhances personal and professional success!
Change the Way You Think, and You Will Change Your World" – Ricky Kalmon
"Ricky delivered an entertaining and very important message for our team during spring training! Everyone really enjoyed the passion and energy he brought to the event while supporting it with takeaways that will help us in chasing a World Series title!"
Chad Bohling, Director of Mental Conditioning
New York Yankees

"Our Opening Session with Ricky Kalmon was the highlight of our convention. Our members learned and laughed all at the same time. Ricky Kalmon 'raised the bar' for all of our future keynote speakers!"
William G. Boatman, Past President – Georgia Association of REALTORS®
Transform your team with a
motivational keynote

that offers real take-home value…
Reduce stress and tension to perform at their fullest potential!
Unlock Your Selling Ability!
Create a positive attitude, happiness, and the ability to overcome challenges!
Awaken and inspire their subconscious mind to affirm and tend to their goals, desires, and passions!
Boost confidence and belief in themselves!
Enhance a culture of personal and professional accountability!
Employee engagement that promotes awareness and action to create success!
Call or email our office today to discuss a program that best fits your team.
Client Reviews
Overcome Limiting Beliefs and Amplify Your Life!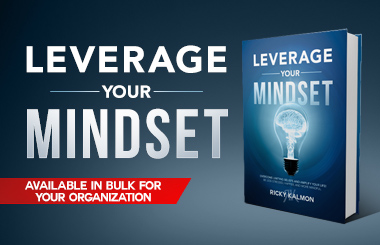 Ricky Kalmon's Podcast Amplify Your Mindset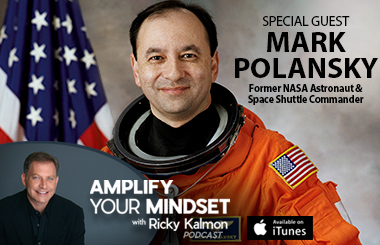 Guest Appearance on Dr. Drew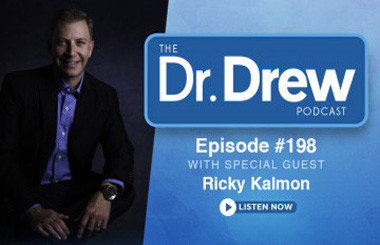 Additional Programs